Quality Local SEO Services in Florida
A well-planned, thoughtful local SEO marketing campaign in Florida can help increase traffic to your website or your business location (or both!). If you want to attract more local customers but you're not sure where to begin, give us a call today!
As a full-service online marketing firm, Clark Empire specializes in local SEO – we know how to get local businesses noticed in their communities!
Read on to learn more about what we can do for your business today!
What is Local SEO Marketing?
If you own a business that provides goods and services directly to your community and surrounding areas, a local SEO marketing campaign helps you attract local customers by improving website rankings on Google and other search engine result pages.
When searching for local businesses, most people add their city, street name, neighborhood, state or region to keywords and phrases.
For example, let's say a customer wants to find a local dentist that specializes in cosmetic dentistry in Austin, Texas. They will probably type in 'cosmetic dentist austin' or 'dentist cosmetic austin tx.' Search engines will show relevant results for cosmetic dentists in Austin and surrounding areas.
Adding geo-specific keywords and phrases to your web content helps improve website rankings in search result pages.
But successful local SEO campaigns aren't limited to incorporating keywords and phrases into website content…
In addition to using search engines to find local goods and services, customers visit local business directories like Yelp!, Google maps and the Yellow Pages. That's why it's important to register your business in these directories and in local professional directories, association directories and industry directories.
Creating backlinks to other websites is another way to improve website rankings. You can do this by linking your website to other local businesses' websites and social media pages. You could also write guest blogs and other content for publication on other websites.
If this all seems daunting and overwhelming, don't worry about it! That's where Clark Empire can help.
Does Your Business Need Local SEO?
Now that you know what's involved in local SEO marketing campaigns, the next question is: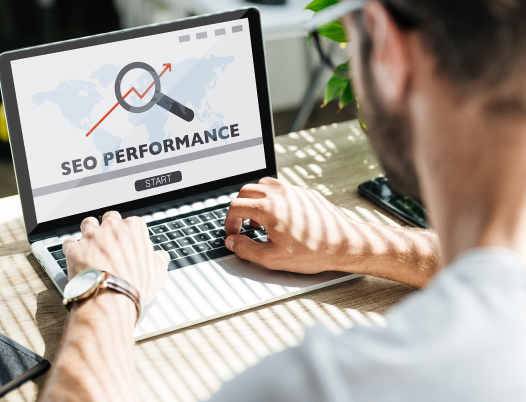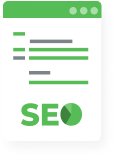 If you cater (mostly) to local customers, then the answer is Yes!
Does your business need local SEO to grow and remain profitable?
Think about local SEO as any other type of local advertising (radio and television ads, postcards and other direct mail pieces, billboards, flyers, etc.). Local SEO is simply advertising your business online to local customers.
Whether you run your business totally online or have a physical location, maintaining a presence in your community will help you remain profitable.
Unfortunately, while most local business owners understand the need to maintain a high page ranking when incorporating SEO strategies into their marketing campaigns, they forget to focus on promoting locally, using geo-specific keywords and phrases.
However, many local business owners overlook the importance of promoting their services locally with geo-specific keywords. For instance, marketing cosmetic dentistry services exclusive to people in New York or Illinois wouldn't make sense if your dental practice is located in Austin, Texas.
Remember, this example emphasizes the significance of local targeting, just like our comprehensive local search engine optimization services in Florida.
To put it this way, why spend time and money marketing cosmetic dentistry services online to people in New York or Illinois when your dentistry is located in Austin, Texas?
How Can Local SEO Help Your Business Remain Profitable?
People come and go from communities all the time. Maintaining a strong presence in your community can help your business remain profitable. When new customers move to an area, they naturally want to know more about the types of businesses around them.
By establishing and maintaining an online presence, you will always attract new customers. As your business grows, you can use local SEO website optimization in Florida to market new goods and services.
Building and maintaining a reputation as a successful, reliable business is another perk of having a successful local SEO strategy. For many customers, the depth of your online presence shows that they can trust and rely on your goods and services.
When combined with other local advertising and word-of-mouth advertising, local SEO helps you create a well-rounded marketing and advertising strategy that you can repeat over and over for many years.
Once you determine the best ways to reach your customers, your business will become and remain profitable
Types of Businesses That Benefit from Local SEO
Many small, medium and large businesses can benefit from local SEO:
Coffee shops/cafes/eateries
Local contractors/plumbers/electricians
Retail shops/stores/boutiques
Auto dealers/car rentals/automotive repair shops
Local non-profit/charitable organizations/community associations
Marketing/photographers/other local small businesses
Hair/nail salons/barber shops
Hospital/clinic/medical service providers
Even if you provide goods and services to customers nationally and internationally, if you also provide these goods and services locally, then implementing a local SEO campaign will yield positive results.
7 Long-Term Benefits of Local SEO
There are many long-term benefits to creating and maintaining a local SEO marketing campaign.
Some other these benefits produce fast results that you can easily measure, while other benefits are more intrinsic like building customer trust.
Attract relevant website traffic
Get noticed by more local customers searching for goods and services you provide
Encourage/increase customer reviews
Satisfied customers leave positive reviews that search engines use to increase web ranking on result pages
Reduce/decrease online advertising costs
For PPL campaigns, using geo-specific keywords allows you to target specific customers instead of paying for keywords that target everyone who is searching for stuff online
Better/higher search engine result rankings
Adding geo-specific keywords to web content, registering in local business directories, creating quality backlinks and encouraging customer reviews can help you maintain high rankings on result pages
Build quality local backlinks
Linking to other businesses, organizations, associations, social media, etc. helps improve web page rankings on result pages
Increased brand awareness and trust
Customers who can easily find your website to learn more about your business will be more apt to purchase goods and services
Better website experience for customers
The ability to easily and quickly find what they're looking for always makes customers happy!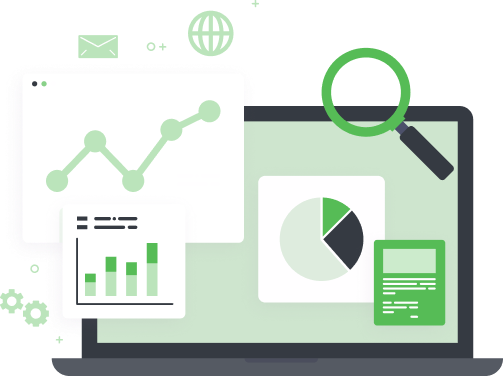 Our Local SEO Strategy
Clark Empire helps businesses create and maintain local SEO campaigns. It all begins with a free website audit and SEO score.
Website Audits
Before we can create a tailored local SEO strategy for your business, our SEO specialists will conduct a full website audit to gain a better understanding into how your website runs. We will go through each web page looking specifically for potential technical or user experience issues such as:


Non-existent or incomplete XML sitemap

Non-existent HTTPS security





Missing/incomplete meta descriptions

Non-existent or sub-standard mobile optimization
One or more of these issues can affect the usefulness and reliability of your website.
After we finish the audit, we'll take a look at the keywords and phrases currently in use and provide an overall SEO score that measures effectiveness.
The information we collect during the audit will help us greatly in developing an effective local SEO strategy. Most website issues can be easily corrected and avoided in the future.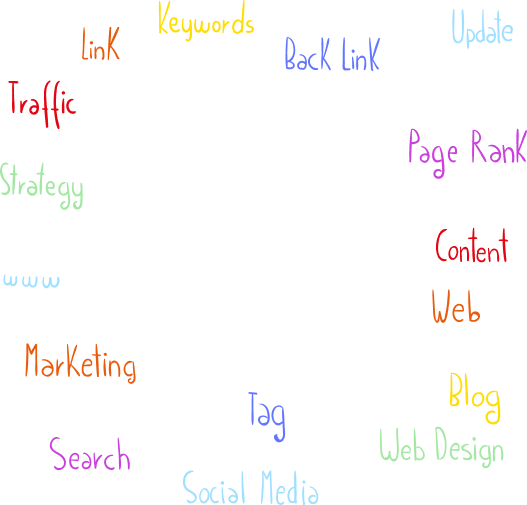 Geo-specific Keywords and Phrases
Selecting the right geo-specific keywords and phrases requires a little bit of research and experimentation. We'll develop a list of potential keywords and phrases based on the type of business you run, goods and services provided, along with your geographic location.
When selecting keywords and phrases, it's important to consider the keywords your competition is using. We will visit competitor websites and search result pages to determine which keywords and phrases these businesses use and add them to our list.
SEO-rich Content
Once we create a list of effective keywords and phrases, we will begin adding these words and phrases to your existing content. We'll create a keyword map that list target keyword and their corresponding web pages. We'll optimize page titles, meta descriptions and image descriptions to ensure that keywords are used effectively throughout the site.
We will also update the URLs of each page to include keywords. Lastly, we'll add internal links to make it easier for customers and search engines to find relevant information.
Business Directories, Landing Pages and More
As we've mentioned, website optimization using geo-specific keywords is just one piece of our overall local SEO strategy. After optimizing your website, we'll find reputable local directories where you can advertise your business.
In addition, we'll create optimized landing pages that direct customers and search engines to your site. Our specialists can also provide social media management services to engage with customers, prompt them to leave reviews and help build backlinks to your website.
As you can see, our comprehensive local SEO strategy encompasses many areas that include your website, social media, public advertising and more to help your business grow and remain relevant in your area.
Get in Touch!
Give us a call or fill out our online form to request a free website audit and SEO score today!