Social Media Management
Social media management specialists handle content development, create and maintain posting schedules that keep customers engaged and interested.
At Clark Empire, we handle all aspects of your social media strategy, from content development to creating and maintaining engaging posting schedules. Our dedicated team ensures that your brand stays relevant, captures attention, and fosters meaningful connections with your audience. You can trust us to effectively manage your social media presence, leaving you free to focus on your core business.
What is Social Media Management?
An integral part of any advertising and marketing strategy for online and offline businesses, social media management involves posting content (topic-specific information, promotional ads, human interest stories, etc.) on social media platforms like Facebook, Twitter, LinkedIn and others to develop and maintain long-term relationships with customers.
Social media management also involves interacting with customers by answering their questions and responding to their comments. Regularly posting content (3 to 5 times per week) helps businesses create and maintain their brand while increasing sales of goods and services.
Cost-effective and relatively easy to execute, social media management allows businesses to interact directly to their customers in real-time.
Creating and implementing a content generation strategy and posting schedule helps businesses get the most from social media marketing campaigns.
But because posting to various social media platforms can be time-consuming, hiring a social media management specialist allows business owners, marketing managers and others to reap the benefits of social media marketing without adding additional tasks to their already busy workdays.
At Clark Empire, our social media specialists handle every aspect of social media management – from assessing marketing needs to creating unique content, maintaining content posting schedules and continually researching new customer engagement opportunities.
Does My Business Need Social Media Management?
As more and more people turn to the internet to find goods and services, social media management has become a necessary marketing tool for reaching new and existing customers.
Unlike traditional print, radio and television advertising, direct mail and email advertising, social media marketing reaches an infinite number of customers immediately, all at once.
Businesses can reach out to thousands (or millions) of potential customers and clients with a few postings on popular social media platforms. And since most platforms are free to join, businesses can start building brand awareness without having to spend as much money as they would on traditional advertising.
However, businesses should still invest in traditional marketing and advertising to create a well-rounded marketing strategy. Customers who spend time browsing online also flip through magazines, read newspapers, check their inboxes, receive mail, watch television and listen to the radio.
Investing in a complete marketing and advertising strategy that includes social media management allows businesses to build brands that customers will instantly recognize.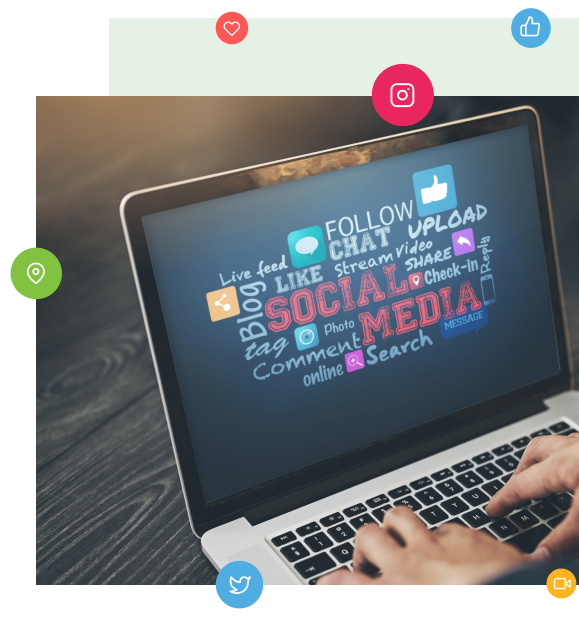 How Can Social Media Management Help My Business?
Interacting with customers by providing valuable information, insights, advice, commentary and humor increases brand recognition while building trust in the goods and services offered by businesses. Through social media posts, businesses can help solve problems, make suggestions and provide instructions all while introducing customers to their goods and services.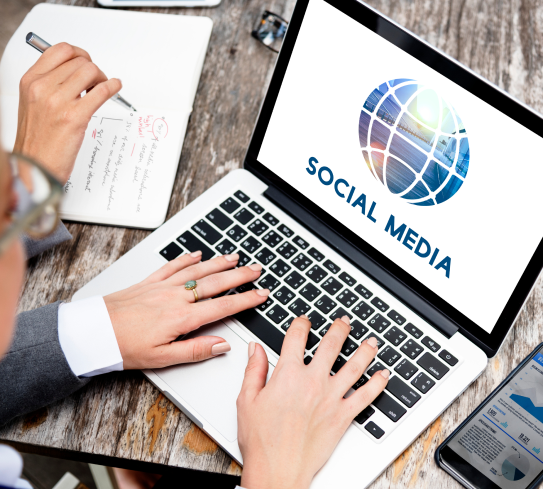 A thoughtful social media campaign
Social Media Management Help
For example, a paint supply store can post comments with links to interior design, remodeling and how-to articles for those who want to learn how to paint walls, trim, doors and more in their homes. Providing ideas and instructions about DIY home improvement projects encourages people to buy paint and supplies from their paint supply store.
Providing a way for customers to reach customer service departments is another way businesses can use social media to build trust in a brand. Customers can leave positive or negative product or service reviews or ask for assistance. Customer service personnel can provide immediate assistance or respond to comments.
By making people feel connected, understood and valued, businesses will see an increase in sales over time. When maintaining these relationships, most businesses will receive repeat orders for years to come.
Social media posts are seen by many people daily. This means businesses can quickly announce new corporate partnerships and charitable sponsorships. Immediate access to the general public can also help mitigate negative press when unfortunate issues arise that could pollute the brand.
A thoughtful social media campaign is also a great way to announce new products, services or public events like new store location openings.
Why Businesses Should Hire a Social Media Management Specialist
To run successful social media campaigns, businesses must post content regularly on one or more social media platforms. Content may include:
Links to Other Posts/Articles/Content
To attract and maintain customer attention, posting often using various content types and responding to comments and questions requires lots of time and attention.
For many business owners, hiring social media management specialists is the best option, as these specialists have the time, expertise and content writing teams to ensure a steady stream of content is uploaded to maintain customer interest.
In addition, social media management specialists can quickly and easily determine specific social media platforms where potential customers hang out and only post on those platforms.
Randomly posting on various social media platforms may or may not be effective, especially when trying to reach smaller, niche markets that tend to hang out on one or two platforms. Targeted marketing is best as this ensures that businesses reach out to the right customers without wasting money.
At Clark Empire, our social media management specialists will determine which social media platforms to post content, create various types of content, maintain a regular posting schedule, add links to other content and be on the lookout for new platforms.
Maintaining a social media presence is a full-time job. Instead of trying to develop content and posting regularly or hiring an in-house team, you should consider hiring our team!
Website Audits
Before we can create a tailored local SEO strategy for your business, our SEO specialists will conduct a full website audit to gain a better understanding into how your website runs. We will go through each web page looking specifically for potential technical or user experience issues such as:

Determine social media
marketing goals


Determine ways to increase
followers, engagement

Determine ways to build
brand awareness platforms

Research social media
posts & habits of competitors
After completing our audit, we'll devise a content development strategy and discuss how we plan to implement and maintain this strategy.
Selecting the Best Social Media Platforms
Social media marketing targets those most interested in purchasing the goods and services your business provides. Our specialists will select the best social media platforms based on
Your target customers (these are customers most likely to purchase goods and services from your business)
Which platforms attract your target customers
Which platforms cater to businesses in your industry
With various platforms available (and many new ones introduced every year), posting on social media platforms that cater to your target customer can help increase sales while keeping your advertising budget low.
Casting a wide net by posting content on many platforms isn't the answer for most businesses. Instead, it's best to pinpoint specific platforms so we can ensure that the content posted reaches those who will benefit from it the most.
Our Social Media
Management Services
Clark Empire provides comprehensive social media management services that begin with an audit. If your business already has a social media strategy, we'll review it to determine its effectiveness.
If your current marketing and advertising strategy doesn't include social media, we'll create a campaign to suit your marketing needs and goals.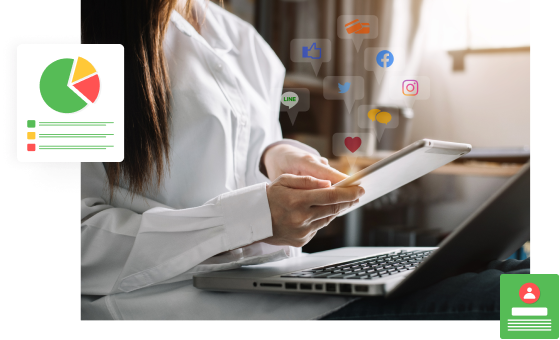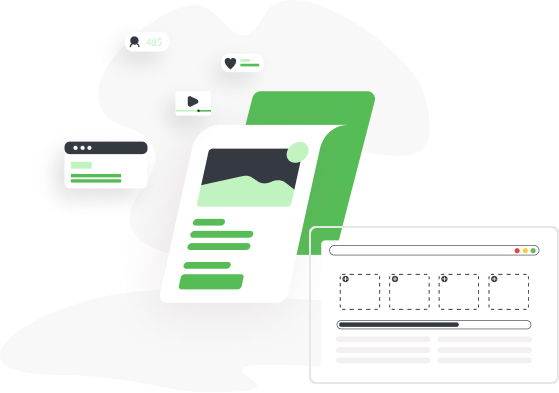 Designing Social Media Pages and Content
Our specialists will design social media pages and develop the content featured on those pages. We create various content from promotional ads to informational content. We can add images, hashtags, video clips and other content based on what your customers respond to.
With constant monitoring, we'll gain a better understanding of the types of content target customers respond to most often. By providing this content regularly, your business will earn a reputation for being helpful, resourceful, thoughtful and trusting.
Content Calendar
Scheduling and Maintenance
Our social media management strategy also includes creating a calendar for content posting. Calendars help ensure that we regularly post content to maintain customer engagement. Regularly posting content sustains brand awareness while building trust with customers.
Contact Clark Empire today to learn more about our social media management services and how we can help your business become a recognized brand on various social media platforms.