Local SEO in Tampa, Florida
With so many entertainment venues and events for locals and tourists to visit and explore, Tampa has become a desirable travel destination and place to live for those looking for sun and fun.
What is Local SEO in Tampa?
Whether it's spending time at the Tampa Zoo, strolling along the Tampa Riverwalk, enjoying the rides and attractions at Busch Gardens Tampa or chartering a fishing boat for the day, locals and tourists will find many reasons to spend their time outdoors soaking up the sunshine.
For those who prefer indoor fun, Tampa has many restaurants and eateries, the boutique shops of Hyde Park and International Plaza, the Florida Aquarium and much more.
Annual events include the Gasparilla Pirate Fest, Florida State Fair, Gasparilla Festival of the Arts and Winter Village.
Every year, an estimated 100 million people visit Tampa, spending roughly 8 billion dollars on food, lodging and entertainment. Tampa also has an estimated 387,000 residents.
For Tampa-based businesses, tourists and locals help create and maintain a thriving economy that will grow stronger as long as customers continue to shop locally instead of relying on big box stores and other giant retailers.
How Does Local SEO Help You Attract More Customers?
To attract customers, business owners should develop an advertising and marketing strategy that targets Tampa residents and tourists.
Local SEO campaigns help build brand awareness while promoting goods and services, increasing website and foot traffic for businesses with store locations.
An SEO expert Tampa can develop, roll out and monitor these campaigns quickly and easily.
Clark Empire provides local SEO services to businesses throughout Tampa and surrounding areas. Our SEO specialists have the experience and skills to develop unique marketing strategies to achieve our client's goals.
Whether you want to highlight specific web pages on your site or increase page rankings on search engine result pages, our specialists will handle all campaign details so you can focus on running your business.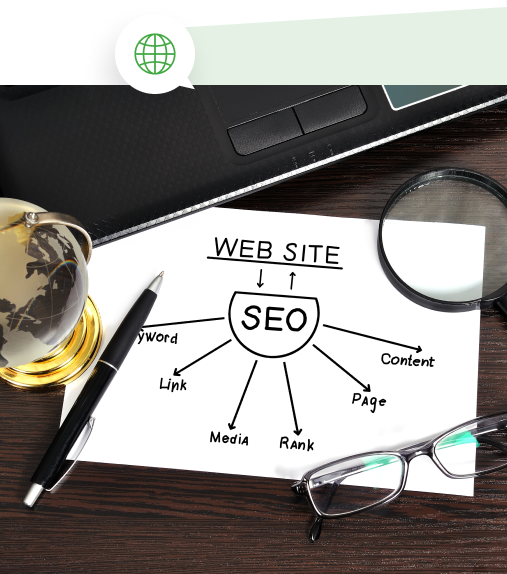 Other effective local SEO tactics we use include
Interacting with customers by providing valuable information, insights, advice, commentary and humor increases brand recognition while building trust in the goods and services offered by businesses. Through social media posts, businesses can help solve problems, make suggestions and provide instructions all while introducing customers to their goods and services.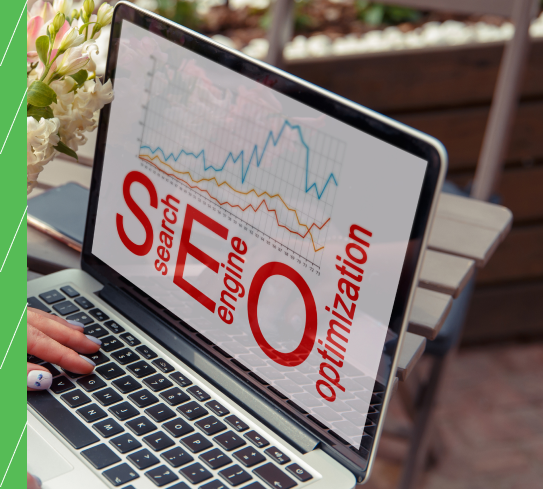 Local SEO tactics
Business listings in online business directories like Google My Business, the Yellow Pages and Yelp!. Many people use these directories to find restaurants, hotels and retailers to purchase goods and services immediately.
Create backlinks to area businesses, industry associations and organizations, customer review sites and other reputable websites to increase brand awareness and build customer trust. Your customers are more likely to purchase goods and services from businesses whose names they recognize.
Create new website and social media content to encourage customers to interact with you and your employees. Your customers can leave reviews or post comments and questions you can respond to.
By promoting your business through multiple online channels, customers can easily find your business when conducting internet searches.
Website Optimization with Geo-Specific Keywords and Phrases
Our SEO in Tampa services include optimizing websites using geo-specific keywords and phrases customers commonly use to find local businesses.
For example, geo-specific keywords for a seafood restaurant in Tampa may include 'best ceviche tampa,' 'oyster bar tampa fl' and' family friendly seafood restaurant tampa.'
But that's not the only tactic our SEO specialists employ to increase search result page rankings.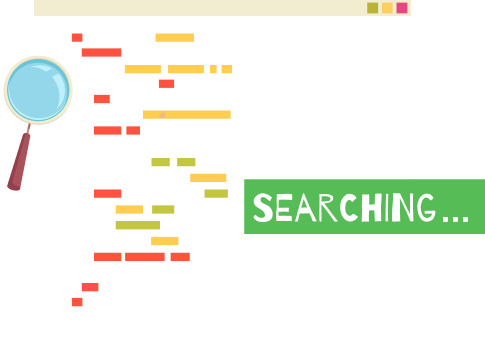 10 Reasons Why You Need to Invest in Local SEO
Here are ten reasons Tampa-based businesses need to hire an SEO expert tampa to design and implement a local SEO campaign today:
Maintain a Competitive Edge
A highly competitive area, Tampa-based businesses should take advantage of every marketing and advertising strategy to ensure steady profits. Local SEO puts your business front and center by increasing page rank on search result pages. Listing your business in various directories and social media platforms helps more customers find your business quickly and easily.
Keep Marketing Budgets Low
For businesses keeping an eye on their budgets, local SEO campaigns do not require lots of time or money to implement. Many SEO companies offer service plans to suit your marketing goals and budget. You can keep the campaign small and expand it as your marketing needs change.
Easy to Start and Ramp Up
An SEO specialist can design, implement and monitor a local SEO campaign quickly. Best of all, you will start to see results immediately.
Build and Maintain Brand Recognition and Awareness
Local SEO campaigns help you build and maintain brand recognition and awareness. Seeing the same business listed on search engine result pages, directory listings and social media pages creates a sense of familiarity. Customers readily purchase goods and services from businesses they recognize and trust.
Reach Target Customers Quickly
One of the easiest ways to reach out to customers most likely to purchase goods and services from your business is through local SEO marketing. An SEO consultant tampa fl can determine the best geo-specific keywords and phrases that these customers use to find businesses like yours. An SEO specialist will also determine the best local directories for listing your business and reputable, trusted websites to create backlinks.
Encourage People to Buy Local
Ranking high on search engine result pages and listing your business in local and regional business directories helps encourage people to buy local goods and services. Due to increased competition from big box retailers and others, small, local businesses must work harder than ever to attract and retain customers. Buying local helps your business and the local economy thrive.
Increase Customer Reviews
Many people read customer reviews before visiting business locations to get an idea of what to expect. Posting content on your website and social media pages, and listing your business in online directories like Google My Business and Yelp! encourages people to leave reviews and comments. Local SEO helps you create a community vibe that's all about communication and social interaction.
Learn More about Your Business with Measurable, Transparent Results
Local SEO campaigns provide measurable data that SEO specialists can use to make changes and adjustments to the campaign for maximum impact. Data includes keyword rank and effectiveness, which internal and external links customers click on most often when visiting your website and where web traffic is coming from (backlinks, social media pages, search results, directory listings, etc.).
Ensure Mobile Search Capabilities
Many people conduct internet searches from their phones and other devices. An easy way to ensure your website is viewable on one of these devices is to optimize it for mobile phone and device use. When implementing a local SEO campaign, an SEO expert tampa will make sure all pages on your site are viewable via phones and other devices.
Create a Multi-Channel Marketing Campaign
When combined with traditional print, television, radio, direct mail and email marketing, local SEO campaigns help business owners create a multi-channel marketing campaign that reaches many customers as possible. A well-rounded marketing campaign helps build brand recognition and awareness in areas like Tampa.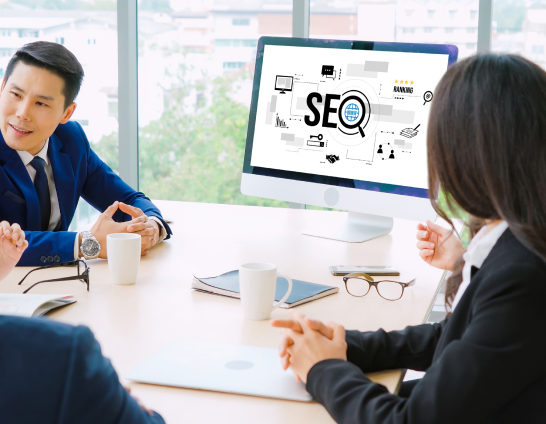 Contact Clark Empire today to learn more about our local SEO services.
How We Can Help You Get the Most from Local SEO
Clark Empire can develop and use various online marketing strategies to help business owners like you reach as many customers as possible. When searching for the best SEO company Tampa, we recommend you contact us today!
We offer a FREE website audit and SEO score that helps us determine the best ways we can help your business grow, thrive and remain competitive.
From there, we'll work with you to discover your marketing and advertising goals. These goals help us determine the scope of the campaign and which local SEO tactics to implement. Local SEO campaigns can be updated or adjusted quickly as your marketing needs change.
Once we get the campaign up and running, our SEO consultant Tampa fl send you performance reports so you can see how well the campaign is functioning. We'll also follow up with you to discuss any changes or updates.