PPC Advertising for Swimming Pool Companies
Pay-Per-Click, or PPC advertising, allows you to target specific people who would most likely purchase goods and services from your website.
A common-sense approach to online advertising, PPC campaigns help spread the word about your Pool Cleaning business to those most interested in purchasing goods and services offered.
Why use PPC to Advertise Your Pool Business?
You can do this by placing ads in places they visit often. By placing ads on relevant search engine result pages like Google or on social media and third-party websites, you build brand awareness, and a loyal customer base.
For example, if your business sells pool equipment, you'll want to place ads on search result pages for keywords like 'affordable pool equipment,' 'pool service near me' and 'reputable pool cleaning companies.'
You will also want to feature ads on social media pages for Pool Cleaning. Lastly, you will want to place ads on informational websites, blogs and other sites dedicated to pools and pool equipment.
In addition to getting people to click through to your website to make a purchase, you can also use PPC campaigns to encourage people to sign up for newsletters, download apps, enter contests, answer surveys and more!
When building a brand, you will need to engage with customers repeatedly; in different ways. Providing an easy-to-navigate website filled with valuable information is the first step toward building a successful consumer relationship.
The next step is to encourage people to visit the site. With various marketing methods available, it's best to determine the right combination of SEO, PPC, email and traditional marketing such as print, radio, television and direct mail.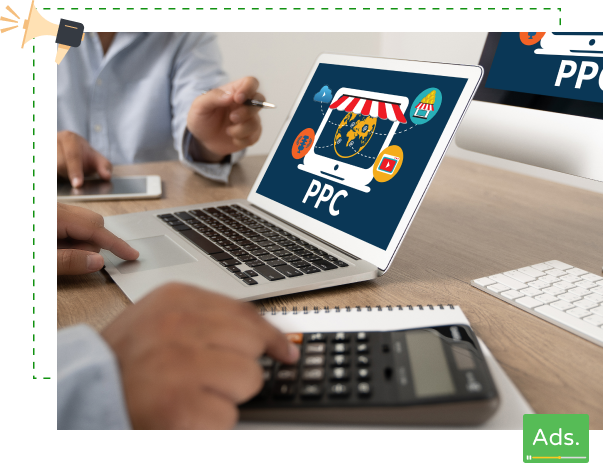 Investing in a comprehensive marketing strategy will lead to positive, long-term results. PPC campaigns are inexpensive, easy to measure and take very little effort to get started.
If you're not sure how to get started, hire experienced PPC specialists like us to help you out! Clark Empire offers various online marketing services such as PPC, SEO, web design and social media management.
What are the Benefits of a PPC Campaign?
Small, medium and large Pool Service businesses can benefit from PPC campaigns. Targeting specific customers helps increase profits and brand awareness. With targeted advertising, you will also feel more confident in your marketing efforts because PPC campaigns yield lots of useful data you can use in the future.
The benefits of an effective PPC campaign:
Attracting the right customers
Attract customers searching for websites that sell the types of goods and services you provide. Instead of attracting casual internet surfers that may or may not make a purchase, PPC ads attract those who need the items and services on your website.
PPC ads help increase web traffic by making your website available to more people.
Budget-friendly advertising
Because you control how much you want to spend on your campaign, you can easily create a marketing budget that suits your bottom line. We offer various PPC plans for varying budgets.
PPC ads help build brand awareness because these ads will be seen by your target customers repeatedly.
Gain valuable insights into your customers
The data gathered from a successful PPC campaign can help you build your business. Not only will you learn more about your customers, but you can also test new products and service offerings, host contests and conduct surveys to learn more about what customers expect.
Measuring ROI for PPC campaigns is very easy (much easier than measuring the ROI of other marketing efforts). You will know right away if customers respond to your ads.
Once your campaign is up and running, it's very easy to scale up or down as you learn more about which ads are effective and which aren't. Use the data gathered to determine the best spots for future ads.
Incorporating PPC into your marketing campaign will yield immediate results. Best of all, you can monitor the effectiveness of PPC ads and determine
ROI quickly without having to 'read the tea leaves' or make educated guesses.
With our help, you can experiment with ad placement, ad content and the number of monthly clicks to generate the most revenue.
Our PPC Strategy
At Clark Empire, we provide expert PPC management services for all business types. We'll work with you to devise an effective PPC strategy and then manage it for you! We have years of experience writing ad copy, keyword research, ad placement and ad copy testing and more.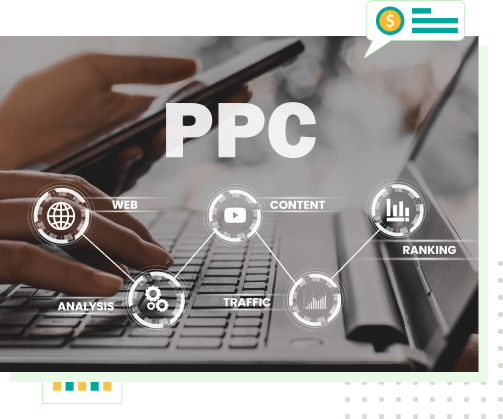 Contact us today to learn more about the various PPC campaign plans available.