6 Benefits of Local SEO for Small Businesses
Everyone's searching almost everything on the internet, even local shops nearby. Think With Google revealed that 76% of people searching for nearby shops on their smartphones visit the store within the same day.
For small businesses operating in Florida, harnessing the power of Local SEO (Search Engine Optimization) can be a game-changer. Whether you run a startup or an SME, implementing an effective local SEO strategy can significantly enhance your online visibility, attract more customers, and boost sales.
This blog will discuss what local SEO can do for your business and how to outsource the best service for your local campaigns.
Understanding Local SEO: What is it?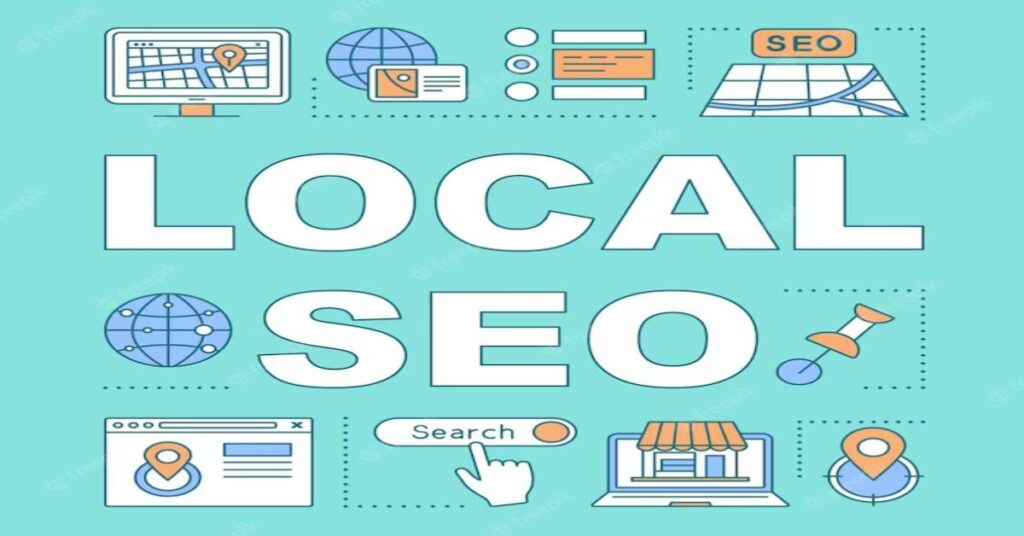 Local SEO involves optimizing your online presence to attract more customers from your specific geographical location. The objective is to ensure your business ranks higher in local search engine results, particularly on platforms like Google Maps and Google Business Profile.
By incorporating location-specific keywords, providing accurate business information, and encouraging positive customer reviews, you can increase the likelihood of being discovered by potential customers in your area.
The Advantages of Local SEO for Your Business
Contemplating whether to prioritize local SEO for your business? Here's how it can benefit small businesses, especially startups and SMEs:
Enhanced Online Visibility
As most consumers rely on search engines to find local businesses, appearing on the first page of search results offers a significant advantage. Local SEO helps your business secure a spot in the local "3-pack" or "map pack" on search engine results pages (SERPs), enabling customers to easily find you amidst tough competition.
Targeted Traffic
When your website and business listings are optimized for local search, you attract highly relevant and targeted traffic. These potential customers actively seek the products or services you offer within your location, increasing the likelihood of converting leads into actual sales.
Build Trust and Credibility
Positive customer reviews and accurate business information, showcased through local SEO efforts, help build trust with your audience. Customers are more inclined to choose a business with a strong online presence and a reputable standing among locals.
Mobile and Voice Search Optimization
The rise of mobile and voice searches has transformed the way consumers find local businesses. A robust local SEO strategy ensures your business is optimized for these platforms, making it accessible to users on the go and those using voice assistants to find nearby services.
Cost-Effectiveness
Local SEO delivers a significantly better return on investment than traditional advertising methods. Local SEO is a cost-effective marketing strategy compared to traditional advertising methods. It targets an audience actively looking for your services, reducing ad spend on disinterested viewers.
Outpace the Competition
If your competitors invest in local SEO, and you need to, they will likely gain an edge over your business. By prioritizing local SEO, you can level the playing field and even outrank competitors, attracting more customers your way.
Partnering with a Digital Marketing Agency
While the benefits of local SEO are clear, implementing an effective strategy can be daunting, especially for busy business owners. This is where hiring a digital marketing agency specializing in local SEO comes into play. A reliable agency can take your online presence to new heights and help you dominate the local market. Here's why partnering with experts is a smart move:
Tailored Strategies: A specialized agency understands the unique challenges and opportunities of local SEO in Florida. They can create a customized strategy that aligns with your business goals and target audience, ensuring you reach the right customers at the right time.
Updated with Algorithms: Search engine algorithms are constantly evolving. A dedicated agency stays up-to-date with these changes, ensuring your business stays ahead of the curve and maintains high rankings on search results.
Comprehensive Website Optimization: Local SEO involves optimizing your Google My Business listing, website, and other platforms. An agency can optimize your website for local searches, ensuring it loads quickly, contains relevant content, and is user-friendly.
Review Management: Customer reviews play a significant role in local SEO. An agency can help you manage and respond to reviews, enhancing your online reputation and credibility.
Performance Tracking: A reputable agency will provide regular reports on your local SEO performance, giving you insights into the strategy's effectiveness and the return on your investment.
Choose Clark Empire for Expert Local SEO Strategies
Local SEO is an indispensable tool for businesses in Florida looking to thrive in the digital age. Consider partnering with a digital marketing agency specializing in local SEO to leverage their expertise and take your business to new heights.
Clark Empire has been providing local SEO, Web Design, and Digital Marketing since 2015. Our expertise lies in assisting businesses in HVAC, pool services, solar system installations, and accountancy. We have successfully guided numerous companies to achieve first-page rankings on Google by leveraging our profound understanding of SEO principles and crafting personalized digital marketing solutions.
Contact us today to gain the local SEO support you need to boost your business in Florida.